Bow Making School

Traditionnal Archery in Switzerland

Hearted of cabinetmaker doubled bowmaker by passionate vocation, Blaise Fontannaz could explore that European species woods harvested in Europe with respect (tree planting to offset the slaughterings) to recreate what cabinetmakers, luthiers but before these, the famous Millennium bowmaker gone through modern times, by descent had invented these wonders are the houses and wooden furniture, magical instruments and sacreds bows.
Each of these noble wood of our regions has a different and specific modulus of bending elasticity, resistance traction / fold (bending) and shear.

This insight quickly that confounding by analogy the astrological sun sign each of his first students and clients, with the Celtic calendar Michael Vescoli defining the character of the tree revered since antiquity Celts by our famous "Alpine-Mediterranean ", he could design a simple bow but mostly double reflex (Bourguignon), personalized, joining the two respective characters and corresponding to each temperament.


Calendar Celts to Michaêl Vescoli, illustration to Jean Claude Senée, Editions Actes Sud.

The yew mountain, 3 sorbus , hornbeam, maple, hazel ,chestnut, ash, elm to the Mesolithic Bow, birch, cherry, wild pear, walnut, juniper, cypress, pines, wild apple, green oak, the rahmnus, 2 dogwoods ...etc.

Blaise Fontannaz of knowledge is perpetuated under its supervision over and in the rules of art by friends of his "Héritage swiss made". (Legacy)

The "Heritage" factory perpetuates both the making bows solid wood (Prestige collection) or reconstituted bows (the growth rings/circles (in the same order) glulam limbs (laminated) simple or double reflex, but also perpetuates the complete course of education received by inheritance within the patented Swiss Bow Making School.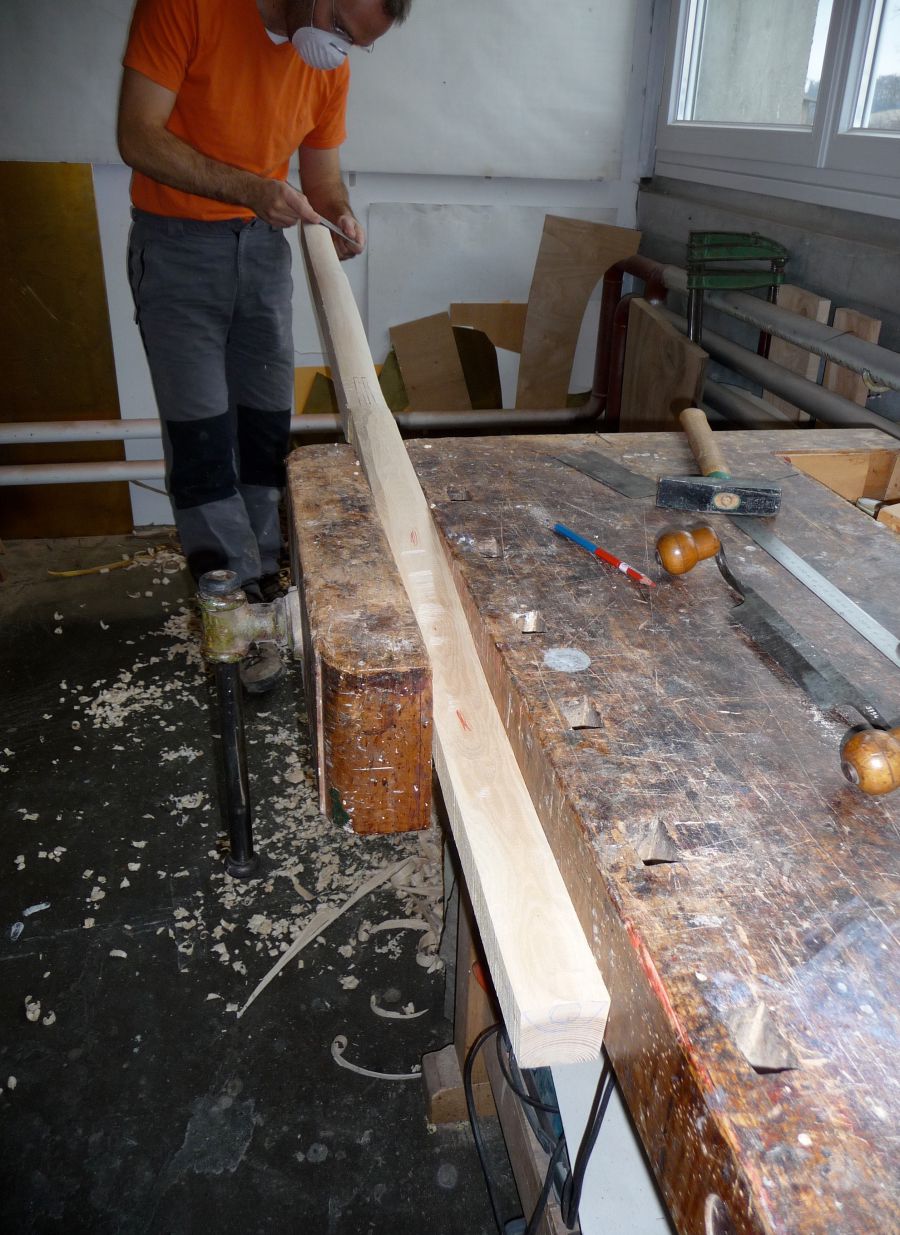 Stepwise evolution on draft ash

Curriculum of the Swiss School
---
For the wealthy candidates serious knowledge mastered wood technical (manual and machine).
Several variants are possible and conceivable:
A.
The first week in which the importance is given to the knowledge of wood species (forest, trees, felling, sawing, characteristics) for progressive monitoring in the making bows solid wood, theory and practice.
Details :
- Days 1, wood knowledge and making his personal bow posture branch hazel.
- Day 2, second evolution of the bow hazel.
- Day 3 types of assemblies handle riser and types of hot bends reflexes (of ash or choice, yew)
- Day 4 modeling progressive types of bows (right and double-reflex).
- Day 5, types of finishes.
- Day 6, various tests shooting techniques and calculations (geometry and physics).
B.
A similar or adapted weeks will be required for the laminated type of bows (straight, double reflex recurve).
C.
One week for everything related to areas: arrows and frames, ropes/string, and materials , quiver.
Students leave with their finished 2 drafts /bows.
Refresher training or specific are possible (special bows, triple bends, composites, Yumi, crossbows, etc.)

Patent A, B, C are given for each of the courses.